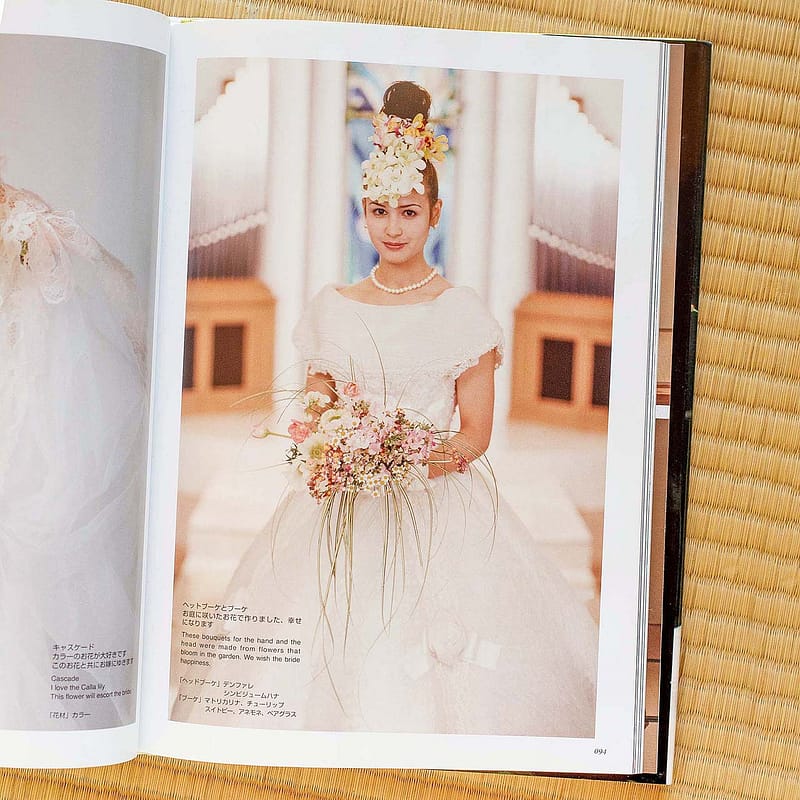 My other daughter as model.
The title is a joke. My two daughters are actually quite close and there is little rivalry between them. However, I wanted to mention both of them early in my musings here so as not to tempt fate.
This book on ikebana and flower arrangements, for which I did most of the original photography, was published in 2016. This particular photo was actually taken 20 years earlier for a magazine article. It was one of several older photos printed in the book, including others by photographers Miseki Liu and Hideki Fujii.
This photo was shot on location in a wedding venue within a landmark hotel in Nagoya. I kept the lighting simple, manipulating the available light with some of my own, to reflect the atmosphere of the room while still emphasizing the flowers. The original magazine's editorial style also influenced how I set up the lighting. The camera was a 6x7cm medium-format SLR, probably with a 90mm lens, and 100 speed Ektachrome.
My daughter here was actually still in high school when this photo was taken. Like her little sister in the previous post, she was a real trouper during the shoot, having to deal with a recalcitrant wardrobe. A corset-like undergarment she wore had been put on incorrectly, making it difficult for her to breath. She didn't complain and almost fainted before her discomfort was noticed and the situation was redressed (pun intended).
The results are in her smile.